Win a FREE 4 Pack of Tickets to a Tri-City ValleyCats Game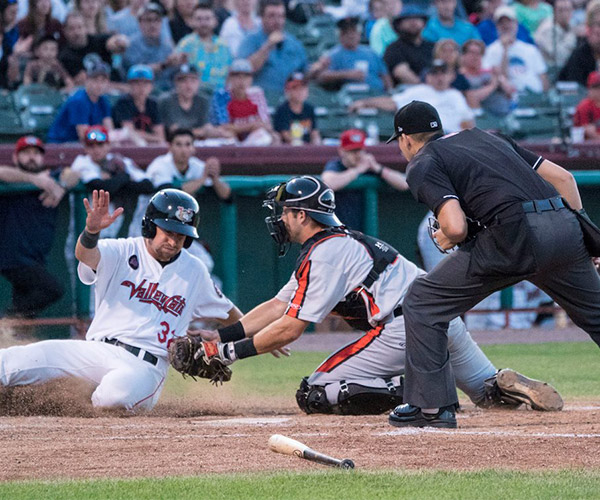 Your Tri-City ValleyCats are back in action and hotter than ever! This season, the 'Cats are teaming up with Albany.com to give away a chance for you and three of your friends to watch a ValleyCats game for FREE! We will be giving away a four pack of tickets ($50+ value) to a home game for your Tri-City ValleyCats -- the Capital Region's favorite baseball team in the competitive Frontier League.
Ready to go to a ball game? Simply fill out the form below and you could win a 4-pack of Tri-City ValleyCats tickets to use this summer. Five lucky winners will be randomly selected on August 11th, so be sure to enter once per day to improve your chances of winning.
Disclaimer:
The provider of this sweepstakes is Tri-CIty ValleyCats and Albany.com.
Sweepstakes ends at midnight on August 10, 2022.
Limit 1 entry per person per day (you may enter again after 24 hours).
5 winners will be randomly selected on August 11, 2022.
Winner may not resell prize. Prize has no cash value. Tickets must be used during the 2022 summer season.
Keep up with the latest happenings on CliftonPark.com.
Click below to "Like" us on Facebook
Show your support for the giveaway sponsors by following them on Facebook: