Clifton Park Hiking & Biking Trails
Stroll, hike, bike - whatever your passion is, and however you like to walk your walk, there's a place in Clifton Park for you to do it. With various trails all over the area, you're bound to find a path that suits your stride.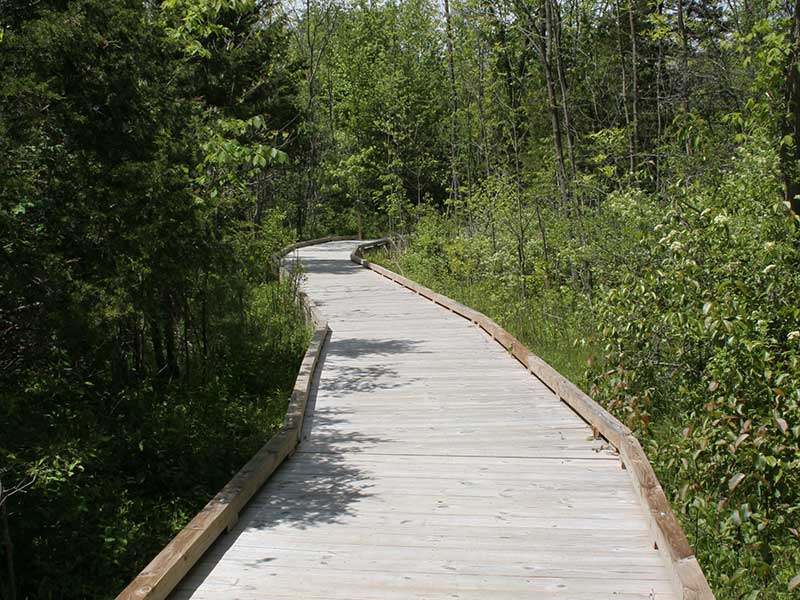 100 Acre Wood Trail System
Location: in the Luther Forest Technology Campus between Stonebreak Road Extension and Luther Forest Boulevard
Nearly two miles of scenic trails make use of some of the original logging trails, along with newly constructed footpaths throughout the woods. In addition to the trails in the park, roadside pathways surround the property and connect to a regional network of multiuse trails, including the Parade Ground Trail and Zim Smith Trail.
Dwaas Kill Nature Preserve
Location: between Kinns and Pierce Roads
This 120-acre nature preserve hosts a variety of plants and animals. The main entrance is along Pierce Road.
North Woods Preserve
Location: off the south side of Shadow Wood Way
An 80-acre forest comprises this preserve. Here you can find easy to moderate hiking and biking trails with some hills. The land used to be owned by Round Lake and was known as the "Round Lake Reservoir;" the town of Clifton Park acquired the property in 2003. You'll see sandy ravines and a stream that eventually flows into the Hudson River.
Mohawk Landing on Riverview Road
Location: next to Riverview Orchards
Mohawk Landing is a beautiful six-acre riverfront park with a boardwalk trail that runs across the property. There is a small boat access point to the Mohawk River. Visitors can take a casual walk, spread out a picnic, or just enjoy the view of the river. There is a bike rack on site near the primary access point at 640 Riverview Road in Clifton Park.
Mohawk Towpath Scenic Byway
Location: throughout the Capital Region with entrances in Rexford and Clifton Park
The byway consists of a 32-mile path that runs alongside the historic route of the Erie Canal and both sides of the Mohawk River. Some features to note along the way are the Cohoes Falls and the Flight of Locks in Waterford. This route is great for biking!
Robert Van Patten Memorial Trail
Location: at the intersection of Van Patten Drive and Carlton Road
This 1.6-mile multiuse trail connects to Ushers Road.
Shenantaha Creek Park
Location: East Line Road
Shenantaha means "deep water" and is the Iroquois name for the Ballston Creek on the boundary of the park. The paved trail along the park is the nine-mile multiuse Zim Smith Trail which connects Ballston Spa to Malta, Clifton Park, and Round Lake. Most of the trail is asphalt and is well maintained.
Vischer Ferry Preserve
Location: intersection of Riverview Road and Vanvranken Road
This 700-acre preserve is also a designated Bird Conservation Area. Keep an eye out for exciting species like orioles, great blue herons, and various species of hawks - you might even see bald eagles here! There are 4.5 miles of trails on a relatively flat terrain.
Ushers Road State Forest
Location: Ushers Road
This 118-acre state forest has two multi use trails - one is a loop about 1.5 miles long and the other will connect you to the Zim Smith Trail.
Zim Smith Trail
Location: Ballston Spa to Coon's Crossing in Halfmoon
This 9-mile trail connects Halfmoon to Ballston Spa and passes through Clifton Park, Round Lake, Malta, and the town of Ballston. A majority of the trail's length is paved with a few areas of hard packed dirt. Note: As of July 6th 2017, portions of the Zim Smith Trail are closed for county sewer line reconstruction
In addition to these exciting trails, a few of the wonderful parks in the Clifton Park area also offer opportunities for walkers!