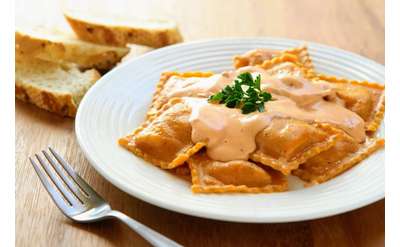 Wheatfields Bistro & Wine Bar
Clifton Park, NY
Wheatfields Bistro & Wine Bar is widely known for handcrafted, fresh pasta. Although, you'll find many more options from their scratch kitchen on the menu, including hand-tossed pizzas & gluten free menu items.
Pasta Pane Rustic Italian Bistro
Clifton Park, NY
Enjoy fresh baked bread and freshly made pasta dishes like gnocchi and bolognese at Pasta Pane. enjoy other Italian classics like arancini, pizzas, and chicken piccata.
Augie's Family Style Italian Restaurant
Ballston Spa, NY
Head to Augie's for family-style Italian dining in the heart of Ballston Spa. Choose from dishes like penne alla vodka, linguini putanesca, mama's ziti & more.