TSL Adventures
TSL Adventures is dedicated to fostering independence in a family-like environment where children feel safe, nurtured, and loved. Exciting programs are offered through summer camp and other services that establish cooperation and interactive play!
Art in Mind Creative Wellness Studio
Glenville, NY
Art in Mind Creative Wellness Studio offers a variety of services, classes, and entertainment for all ages and abilities. This interactive and educational art studio is a space to learn, create, relax, experiment, and above all, have fun.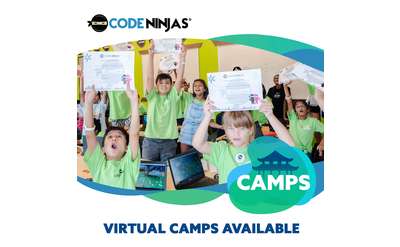 Code Ninjas
Clifton Park, NY
Code Ninjas teaches kids how to code by building their own video games and robotics using math, logic, and teamwork. A variety of engaging programs are offered from at-home coding to summer camps. Kids have fun, parents see results!