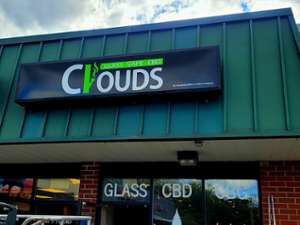 Burnt Hills, NY
Clouds is the highest rated on Google in the Capital Region for Glass, CBD, Vape and Grow supplies!...
[+More]
Ballston Spa, NY
Landscaping and gardening supplies including trellises, lawn ornaments, annuals, perennials, trees, shrubs, vegetable seeds and mo...
[+More]
Latham, NY
Faddegon's Nursery, Inc is an independently owned and operated landscape design & build company and garden center. In addition to ...
[+More]
Rexford, NY
Kulak Nursery & Landscaping is a garden center in Rexford NY with experience in designs, landscaping, and hardscaping. Their garde...
[+More]
Clifton Park, NY
Find garden supplies, lawn care services, and an abundance of garden information at Hewitt's Garden Centers, Inc. in Clifton Park ...
[+More]
Clifton Park, NY
Find perennials, annuals, shrubs, evergreens, trees, and more in Sunshine Meadows' greenhouse and retail nursery. Or, have the Sun...
[+More]