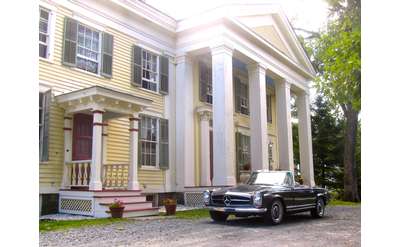 Oakcliff Bed and Breakfast
Oakcliff Bed and Breakfast is a waterfront Saratoga County establishment in historic Halfmoon, NY. only 15 minutes from downtown Saratoga, Troy or Albany. We cater to our out-of-town guests with a first-class breakfast and 5-star business center!
The Mansion Inn of Saratoga
Rock City Falls, NY
Surround yourself with history, elegance, and luxury at The Mansion Inn. This historic inn was built in 1866 and still has many of its original features. Enjoy fishing across the road at the mill or head into nearby Downtown Saratoga Springs.