Clifton Park Galas Events
Know of an event that should be on the calendar and isn't? Please help us keep the community updated on the latest events and happenings by submitting an event to the calendar.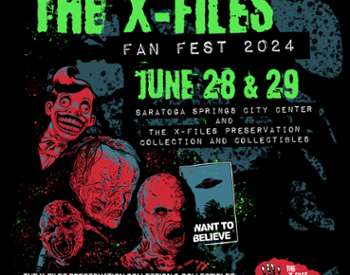 Fri, Jun 28 until Sat, Jun 29 · 9:00 AM
See Event Details For Dates & Times
XFP FanFest 2024
XFP FANFEST 2024 featuring celebrity guests, exhibitors, vendors and THE WORLD'S ONLY X-FILES MUSEUM.
X-Files Preservation Collection, 4284 NY-50 Saratoga Springs, NY 12866