'Prime' Restaurant Comes to Clifton Park
Angelo's Prime Bar & Grill is Now Open in Clifton Park Center
UPDATED: December 2011
The owner and founder of Angelo's 677 Prime, located in Albany, and Prime at Saratoga National, located in Saratoga, announced earlier this fall that a new member of the 'Prime' family would open in the Hilton Garden Inn in Clifton Park.
Finally our patience has paid off: Angelo's Bar Prime Bar & Grill is now open!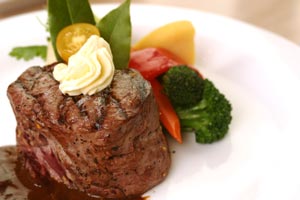 The menu at Angelo's Bar and Grill boasts an "innovative modern cuisine, including favorites from Prime locations in Albany and Saratoga, as well as sandwiches, burgers and light fare."
The location will be consistent Mazzone Hospitality's high-end steakhouses, but will be more casual, and less expensive than its close relatives.
You can expect the same quality and service, but with prices that rival its "chain" competitors.
Angelo's will serve dinner from 5- 10 pm seven days a week AND will also serve breakfast Monday- Friday from 6:30- 10 am and Saturday- Sunday from 7-11 am.
Delicious, yet affordable and offering breakfast? What a great addition to the Clifon Park dining scene!
See more about Clifton Park restaurants »