Experience Summer, Fun & Traditions at the 2021 Altamont Fair
Please Note: The 2020 Altamont Fair has been canceled due to the COVID-19 pandemic. The fair will return to the Altamont Fairgrounds on August 17-22, 2021.
Looking for some August fun to top off your summer in the Capital Region? The annual Altamont Fair returns to the Altamont Fairgrounds on August 17-22, 2021. This summer tradition features family-friendly contests, animal shows and exhibits, thrilling amusement rides, live music, food vendors, and more.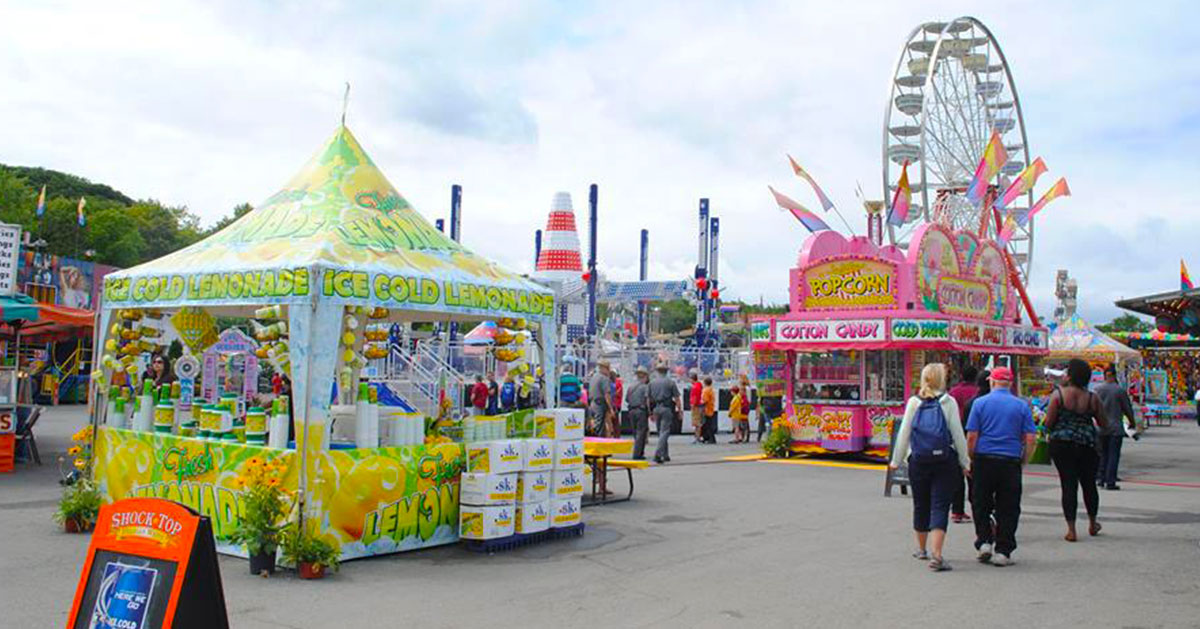 2019 Fair Details (Check Back for 2021 Info):
Date: August 13 - August 18, 2019
Location: Altamont Fairgrounds, 129 Grand St, Altamont, NY 12009
Contact Information: Call "518-861-6671," or Email "info@altamontfair.com"
General Admission Prices:
Tuesday and Wednesday (at the gate) - $17
Thursday through Sunday (at the gate) - $19
Children under 36" can enter for free. Children under 36" are not permitted on Midway rides, but there is a Kiddie Playground.
Note: Individual tickets include admission and access to attractions, parking, music, and even unlimited rides!
Altamont Fair Events, Entertainment & More:
The Altamont Fair includes six days of exciting events throughout the fairgrounds. There are a wide range of vendors to explore, games to try, and sweet & savory fair foods to taste!
In addition, you'll discover plenty of attractions and entertainment that both kids and adults will enjoy. Check out some of the 2019 highlights below:
Dreamland Amusements Midway Rides
Demolition Derby
Horse Shows
World of Wonders
4-H Animal Shows
Magic Shows
Pig & Duck Races
Dynamo Dogs
Lumberjack Show
Demos
Monster Trucks Freestyle Event
Royal Hanneford Circus
Live Music
And More!