Ballston Spa NY In Saratoga County
Learn all about Ballston Spa NY! This quaint historic village in Saratoga County is a true gem. The area offers a peaceful escape from the surrounding busy resort cities of Lake George and Saratoga Springs with great options for shopping, dining and entertainment.
Festive community events and historic attractions are what makes Ballston Spa so attractive to residents and visitors alike. A walk downtown reveals a wealth of charming storefronts, inns, art galleries and boutique shops, featuring everything from the latest trends to antiques and more. The town's historic district boasts a Veterans' Memorial, classic Victorian homes, the Old Iron Spring and the National Bottle Museum.
And don't forget about the many great restaurants Ballston Spa NY has to offer! Whether you're looking for a quick slice of pizza or a romantic dinner at a fine dining establishment, you'll find many great options downtown and throughout the village.
Heading out? Ballston Spa NY is just 3 miles south of Saratoga Springs and about 15 miles north of Clifton Park. It is also an easy drive to the Capital City of Albany as well, which is only about a half an hour south on the Adirondack Northway.
With so much to love about Ballston Spa NY and so many great destinations nearby, this charming village is a sure bet!
Ballston Spa, NY Listings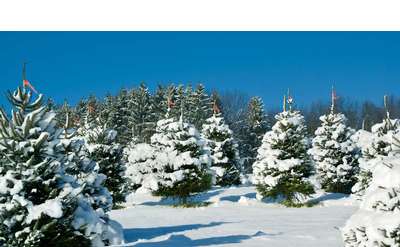 Ellms Christmas Trees
Ballston Spa, NY
(Note: Closing for season on 12/10 at 4:30PM) Make Ellms Christmas Trees a part of your family's holiday season traditions! This local Christmas tree farm lets you choose and cut your tree, take a trolley ride, enjoy hot cocoa, and more.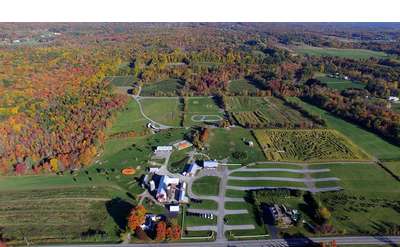 Ellms Family Farm
Ballston Spa, NY
For old-fashioned fall activities kids of all ages will love, visit Ellms Family Farm over in Ballston Spa, NY. Create new memories and family traditions as you enjoy pumpkin picking, exploring a corn maze, more!