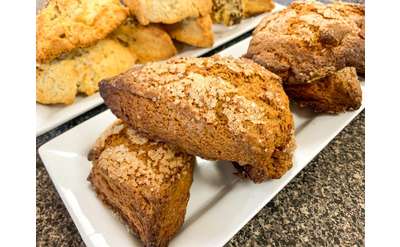 Dolce and Biscotti Fine Italian Bakery
Visit Dolce and Biscotti in Clifton Park for traditional Italian cookies, pastries, cakes, cupcakes and more. Their talented team also creates custom cakes for specials events, birthdays, and even weddings.
Leah's Cakery
Leah's Cakery offers a full case of sweets ranging from decadent cheesecakes to classic cakes and more. Their shop also serves sandwiches and soup in a cafe setting.
Fo'Castle Farm Country Store
A country store and bakery serving breakfast and lunch. Sells unique gifts, as well as cider doughnuts, pies, artisan breads, cookies, pumpkins, apples, and other treats. Catering is also available.
J & S Watkins Homebaked Desserts
J&S Watkins has been crafting gourmet desserts for more than 30 years. Their handmade cakes, pies, tortes, and cheesecakes are renowned for their unique flavors and beautiful presentations. Special orders are available with 1-week notice.