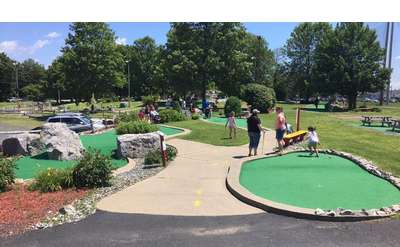 Players Park Family Fun Plex
Ballston Lake, NY
Players Park Family Fun Plex is the ultimate place to go in Clifton Park for family fun for everyone from 4 years old to 100! Putt around the mini golf course, try out the unique game of foot golf, and enjoy an ice cream treat after the activities.
16 Handles Frozen Yogurt Shop
Clifton Park, NY
Frozen yogurt your way! With over 40 toppings to choose from you will never run out of new combinations to try!