Bring the Family to Local Parks in the Clifton Park Area
There is no shortage of excellent parks in the Clifton Park area - you could visit a different one each day of the week and still not see them all. Check out what you'll find at some of these local parks, including a wide variety of facilities, sports fields, and more to enjoy.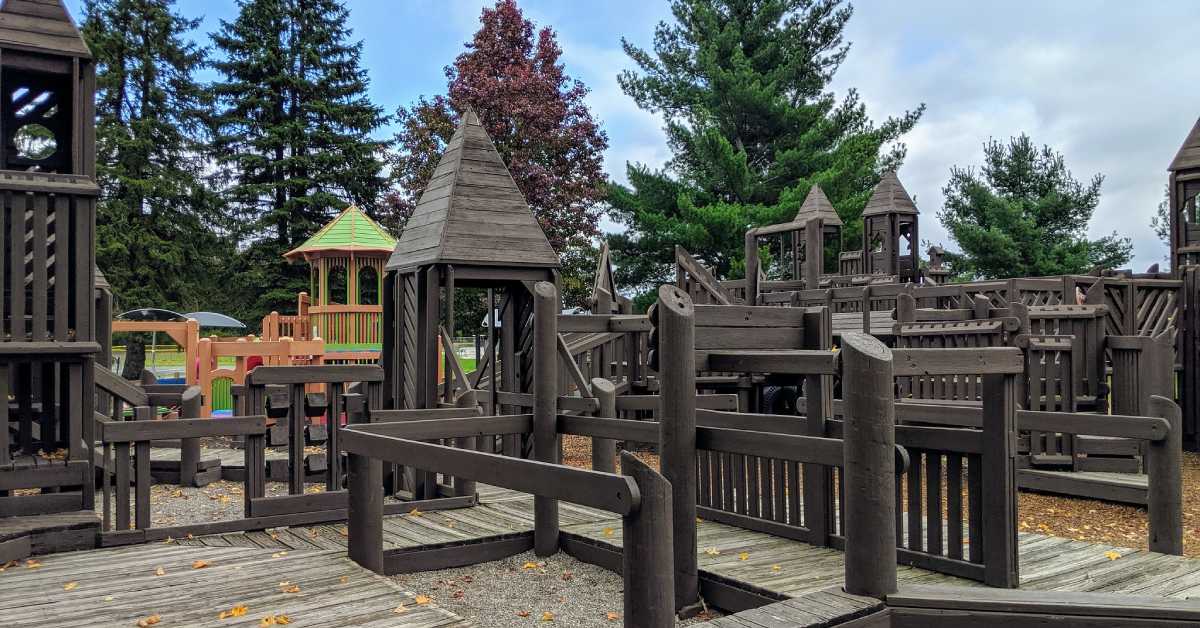 One of the larger parks in the area, Clifton Common has baseball, softball, and soccer fields. It also features outdoor basketball courts, a large playground, and two indoor skating rinks. The outdoor performing arts stage has free entertainment during the summer!
Kinns Road Park (Saratoga County Forest) - 625 Kinns Road
Head to Kinns Road Park for a bit of walking or cross-country skiing on designated trails ranging in length from .14 to 1.23 miles. You'll enjoy the sounds of a small creek running through the park that leads to the Sherwood Forest neighborhood. Pack a picnic or some snacks for a break at the picnic tables. Dogs are welcome so long as you have a current permit from the Town Clerk.
William K. Collins, Jr. Park - 525 Moe Road
A baseball field, playground, and open space make this park a great place for a fun afternoon. The pavilion and picnic areas are perfect for a family or group gathering - reservations can be made by calling the Clifton Park office of Parks, Recreation and Community Affairs.
Veterans Memorial Park at Elks Trail- 697 MacElroy Road
This park, located just behind the Clifton Park Elks Lodge, has softball fields, a pavilion which can be rented, and plenty of walking trails through woodlands and wetlands.
Mary Jane Row Dog Park - 30 Ray Road
Bring your favorite furry friend to a park just for them! This park is open from 5:30am to 10pm daily and is for Clifton Park residents with a permit only. Don't have a permit? Visit the Town Clerk's office to acquire one.
Clifton Park Action Park - 46 Clifton Country Road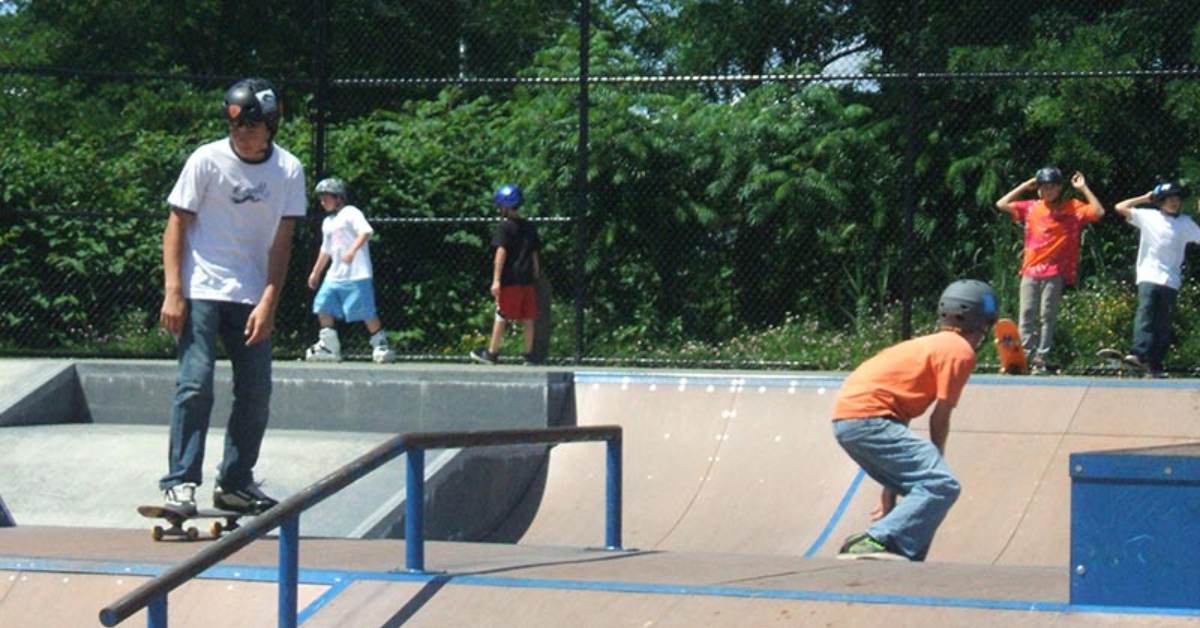 This is a 100x100 foot park that has 20 pieces of concrete and modular skate equipment for both skateboarders and inline skaters. The park is unstaffed, but everyone is required to wear a helmet.
Garnsey Park - Between Waite and Wing Roads
Garnsey Park is a local park with over 150 acres of hills, meadows and wetlands. It has over one mile of trails that are well kept and great for walking, hiking, and cross-country skiing. Don't miss the view from the second highest point in Clifton Park - on a clear day you can see our eastern border neighbors Vermont & Massachusetts.
Halfmoon Town Park - 162 NY-236
Located a short distance from the Route 146 and Route 236 intersection, Halfmoon Town Park has plenty of recreation options. There are walking trails, a playground, baseball fields, exercise equipment, and more available.
George T. Smith Park - 891 Main Street
This park has a playground, tennis courts, basketball courts and a good-sized field for other fun. Behind it are walking trails in the woods that divide the park from the Country Knolls West neighborhood.
Longkill Park - 60 Longkill Road
Close to the Country Knolls neighborhood, Longkill Park has a lot going on. It features three baseball fields, a basketball court, tennis courts, soccer fields, and a playground. The hill by the soccer fields is a local favorite for sledding in the winter!