Ballston Lake, NY
Overlapping with a portion of the Town of Clifton Park (on the North end) is the hamlet of Ballston Lake. This a great place to live if you enjoy being close to what Clifton Park and Saratoga Springs have to offer, but you want just a little more of the traditional 'suburbs' feel. That is what Ballston Lake has given residents for the past 40 years, having been home to many families just starting out and looking for a friendly neighborhood to raise their kids.
Homes within Ballston Lake tend to be clustered in developments, near great neighbors and quiet streets. But you can find an occasional house all by itself on a large piece of land. Within its boundaries you will also find a few family farms. This includes the ever popular Lakeside Farms, a store / restaurant which offers wholesome farm goods, delicious baked goods and an entire breakfast and lunch menu.
There are a number of great playgrounds / parks in Ballston Lake, each with a unique style and offering. As you travel around town you can choose your favorites as you bring the kids out to enjoy playgrounds, tennis courts, basketball courts and baseball and softball fields. In the winter they have a few great snow sledding hills, and you'll even find the tennis courts frozen over for ice skating. One of the developments even offers a public pool where many children spend their summers (membership required). And for older children and adults you'll find a few golf courses on the outskirts of town.
Ballston Lake is mostly confined to the Clifton Park school district of Shenendehowa, but a portion of western and northern Ballston Lake is within the Burnt Hills - Ballston Lake School District.
As with any town in upstate New York, Ballston Lake is also home to its share of Stewart's Shops as well as a few strip malls and business parks.
Ballston Lake is also the name of a long, narrow lake in the northern section of the town. In is a great place to fish (there is a public dock on the eastern side) and a calm enough lake so that canoeing and kayaking are very enjoyable.
Ballston Lake, NY Listings
Adirondack Home Renovations
Ballston Lake, NY
The skilled team at Adirondack Home Renovations, Inc. in Ballston Lake, NY are masters at getting the job done on time and within your budget. They'll take the time to fine-tune the outcome of your project so you'll fall in love with your home again!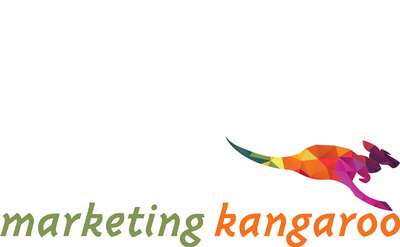 Marketing Kangaroo
Marketing Kangaroo specializes in ecommerce, traditional and digital marketing, and social media services to develop, build, and promote brands for startups and evolving businesses.
Lake Side Cider Mill Farm
Ballston Lake, NY
Selling fresh vegetables and apple cider since 1948, Lakeside Cider Mill & Farm is your one-stop place for everything apple! Their Apple Barn is packed with mackintosh, gala, empire and much more!
Players Park Family Fun Plex
Ballston Lake, NY
Players Park Family Fun Plex is the ultimate place to go in Clifton Park for family fun for everyone from 4 years old to 100! Putt around the mini golf course, try out the unique game of foot golf, and enjoy an ice cream treat after the activities.