Find Incredible Sledding & Snow Tubing Spots in the Clifton Park Area
Sledding and snow tubing are two wonderful ways to spend winter outdoors with your kids. Bring a saucer or a tube to your favorite local sledding hill, or check out a Capital Region snow tubing park.
Note: It is wise to check with officials for each venue before sledding/snow tubing. Please use caution at public hills that are unmonitored.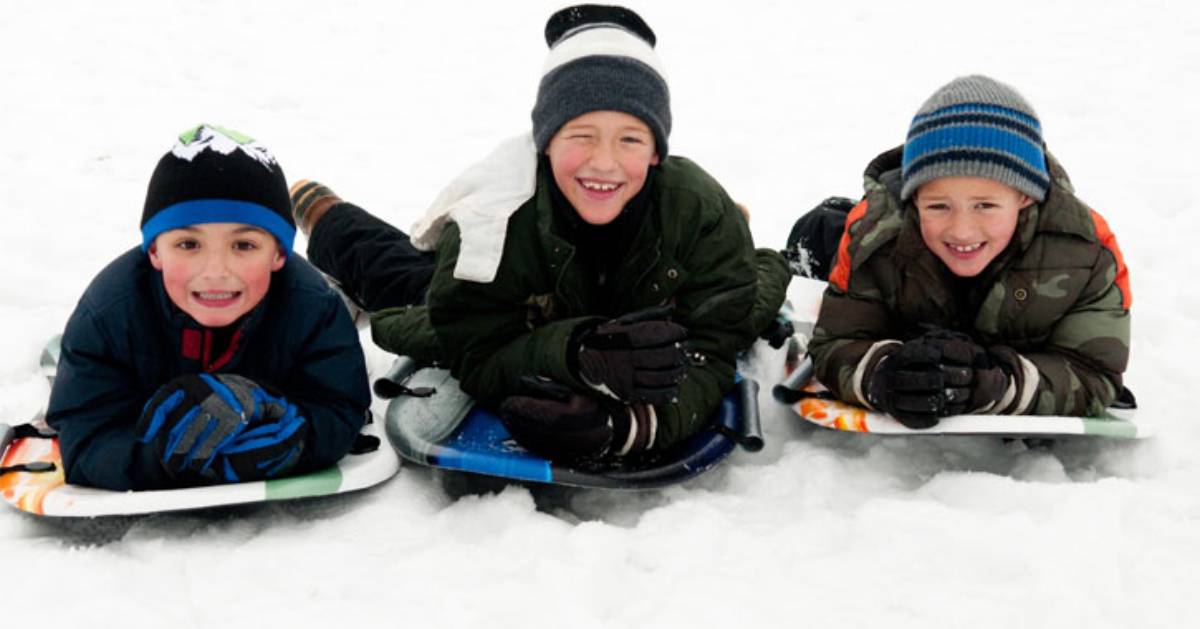 Plan Your Next Sledding or Snow Tubing Trip
Willard Mountain (Greenwich, NY)
Willard Mountain in southern Washington County offers more than just great skiing and snowboarding. The ski area also has a tubing park that's fun for kids and adults. Buy your tubing park tickets and get ready to slide.
Hunter Mountain (Hunter, NY)
Snow tubing is always a blast at Hunter Mountain! The ski resort's tubing lanes are nearly 1,000 feet long, and it's truly an exhilarating experience. The carpet lift to the top makes it so you can ride more and walk less.
West Mountain (Queensbury, NY)
During winter, West Mountain's tubing park is open for both daytime and nighttime snow tubing. Tubing is fun for all ages and ability levels, and West Mountain's tubing park features four upper lanes and six lower lanes that are all accessible from the moving magic carpet ride (tubing lift). Tubing tickets are available online and at the service window, but tickets sold at the window are first come, first served.
Clifton Common (Clifton Park, NY)
Bring your own sled or tube and slide down the hills at this local town park. You'll find some gentle slopes that are ideal for younger kids.
Kinns Road Park (Clifton Park, NY)
You can find a variety of sledding hills at Kinns Road Park, with some steep and some more gradual.
Woods Hollow Nature Preserve (Milton, NY)
The Woods Hollow Nature Preserve in Milton features a natural bowl-shaped hill on the Northline Road side that's perfect for safe sledding with your kids.
Sledding Tips
Bring a safe sled to public sledding hills. We recommend one that can be steered and is in good condition.
Pack a thermos of hot cocoa to stay warm when the kids take a break.
Sledding can be dangerous! Sled in designated sledding areas only that are free of fence posts, rocks, and other items that could cause injuries.
Wear warm and waterproof winter clothing.
Avoid steep and icy hills.
Do not walk in the path of other people sledding.
Source:
https://www.maltadevelopment.com/blog/sledding