Have an Incredible Time Sledding in Clifton Park
Sledding is a great way to spend winter outdoors with your kids. Bring a saucer or a tube to your favorite sledding hill, and enjoy the exhilarating experience as you slide down.
Disclaimer: It is wise to check with officials at each venue before sledding. The webmaster of CliftonPark.com is not responsible for trespassing and/or injury or death of any person or persons on any hills listed here on CliftonPark.com. Please go sledding at your own risk.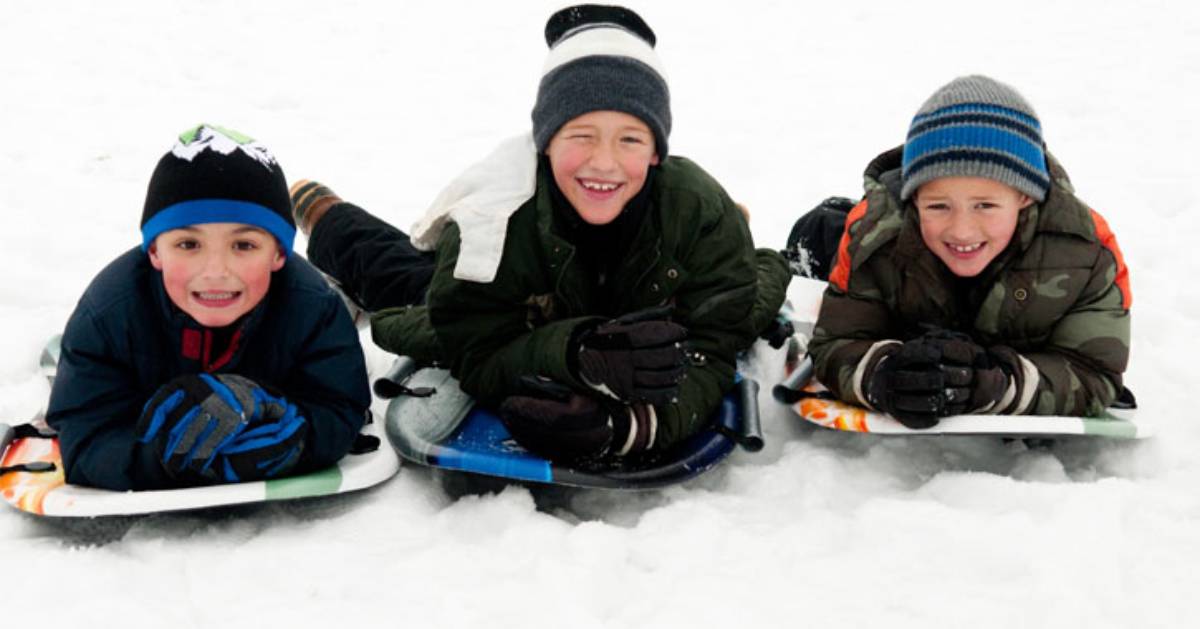 Where to Go Sledding Around the Region
Local Ski Mountains
A few local ski centers offer tubing on site for a fee, such as West Mountain in Queensbury and Willard Mountain in Greenwich.
Bring your own sled or tube and slide down the hills at this local town park. You'll find some gentle slopes that are ideal for younger kids.
Huntwood Pocket Park
This small park on Huntwood Drive in Clifton Park has two good hills for sledding.
Kinns Road Park
This park has multiple hills, with some steep and some more gradual.
Please note: there are numerous trees on the trails, so extreme caution should be used. It is also a half mile hike to each hill.
Woods Hollow Nature Preserve
This natural bowl-shaped hill that can be found in Milton is perfect for sledding.
Sledding Tips
Bring a thermos of hot cocoa to stay warm when you take a break.
Sledding can be dangerous! Sled in designated sledding areas only that are free of fence posts, rocks, and other items that could cause injuries.
Source:
https://www.maltadevelopment.com/blog/sledding