Where to Go Cross-Country Skiing in the Clifton Park Area
Cross-country skiing is a fun way to enjoy the winter scenery and get a great workout too. There are many places in Clifton Park and the Capital Region where the whole family can experience this popular cold weather activity. Plan a trip to one of these cross-country skiing hotspots and trails!
Visit Cross-Country Skiing Destinations That Are Worth the Drive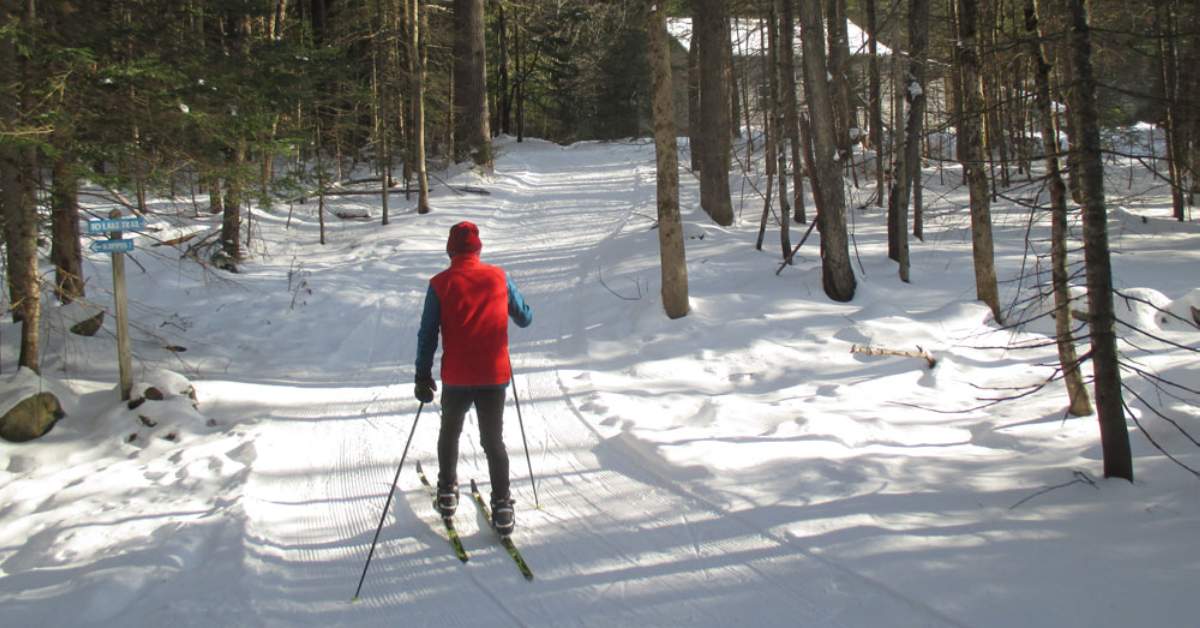 Lapland Lake Nordic Vacation Center is a 90-minute drive from Clifton Park to Northville in the Southern Adirondacks. Their Cross-Country Ski Center features 38 km of scenic cross-country ski trails for all ability levels. Trails are regularly groomed for classic and skate skiing, and lessons are available as well. Ski season at Lapland Lake typically runs from November through April thanks to its location in a unique snow basin.
Interested in snowshoeing too? Lapland Lake offers 12 km of marked and mapped snowshoe trails that meander throughout their vast property.
View info on rates and rentals »
The Nordic Center at Gore Mountain (North Creek, NY)
Did you know Gore Mountain in North Creek is home to a one-of-a-kind Nordic facility? Gore is also located about 90 minutes away from Clifton Park, and the ski resort's Nordic Center is a hub for cross-country skiing and snowshoeing in winter. The trails feature varying inclines and natural, wooded routes.
Rentals are available if you don't own equipment, and cross-country ski/snowshoe trail use is included with all Gore Mountain lift tickets and season passes. Hours may vary from week to week, so make sure you check out Gore's website while planning your next visit.
Discover Local Ski Trails For All Skill Levels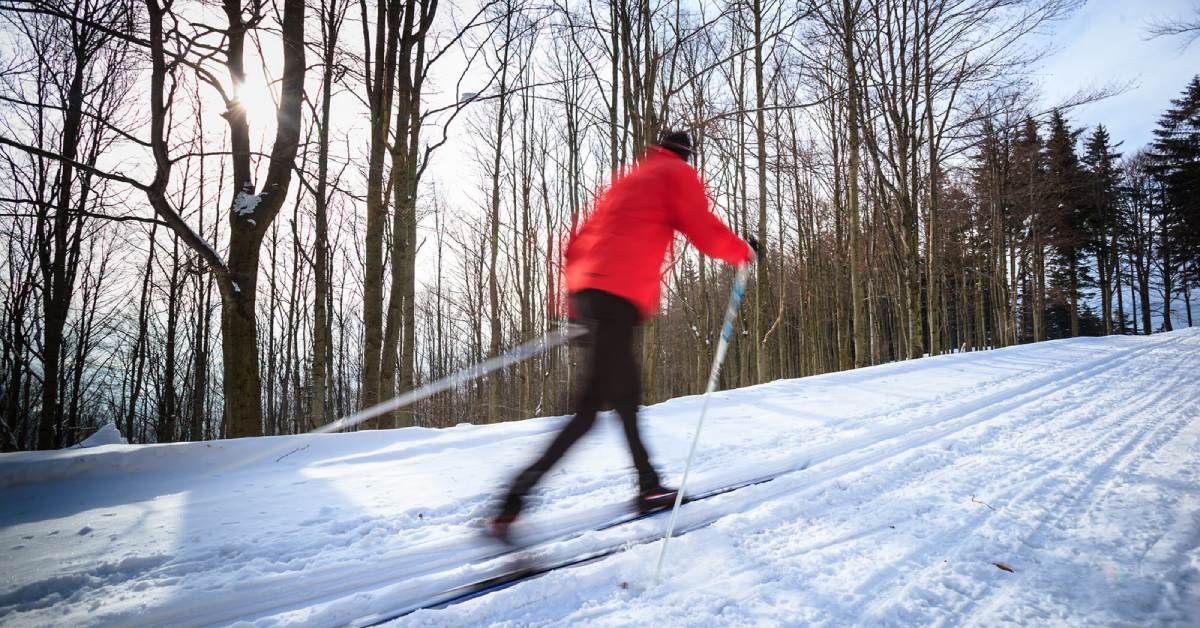 This 600-acre preserve at the intersection of Riverview Road and Van Vranken Road has well-maintained trails for cross-country skiing, hiking, and more. Parking is free, and the nature preserve is open from dawn to dusk.
Kinns Road Park (Clifton Park, NY)
Enjoy cross-country skiing on the Kinns Road Park nature trails, which are typically groomed during winter. The parking area and trailhead are located on Kinns Road, and the park is open from dawn to dusk.
Indian Meadows Park (Glenville, NY)
Located in Glenville, Indian Meadows Park features trails that wind around the athletic fields. These trails are groomed for cross-country skiing by a volunteer as conditions allow, and the terrain is fairly level and easy. The Greenway Trail connects Indian Meadows to Andersen Park, and you can ski the trail if you'd like.
Saratoga Spa State Park (Saratoga Springs, NY)
Experience the timeless beauty and open terrain at Saratoga Spa State Park. There are 12 miles of cross-country ski trails in the park, and snowshoers are welcome to travel along the sides. Choose from a variety of trail loops that range from .6 mile to 1.7 miles long.
Bonus tip: Give both classic and skate skiing a chance before you decide which one is right for you!