Clifton Park's Winterfest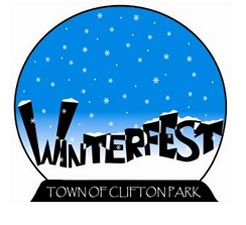 This year, the 28th annual Clifton Park Winterfest will be held on February 11, 2018. Join the Town of Clifton Park for a day of winter fun and excitement for the whole family! Enjoy local competitions, entertainment, and winter activities at locations all over Clifton Park.
Events to Include
Taste of Clifton Park Best Soup Contest
Clifton Park Idol Singing Competition
Clifton Park Community Chorus Performance
Horse-Drawn Sleigh Rides & Lunch on the Farm at Riverview Orchards
Winter Nature Tour at Local Town Park
Face Painting
The 12th annual Clifton Park Idol Singing Competition will be held in the morning. Registration will start in December - visit CliftonPark.org for more information.
More Information Coming
Stay tuned for a full schedule! The Town of Clifton Park expects to announce more details in January.