Enjoy Events & Activities at Clifton Park's 2022 Winterfest Celebration
Are you ready for some winter fun with the family? The annual Clifton Park Winterfest will be held on Saturday, February 12, 2022. Join the Town of Clifton Park for a day of outdoor winter activities!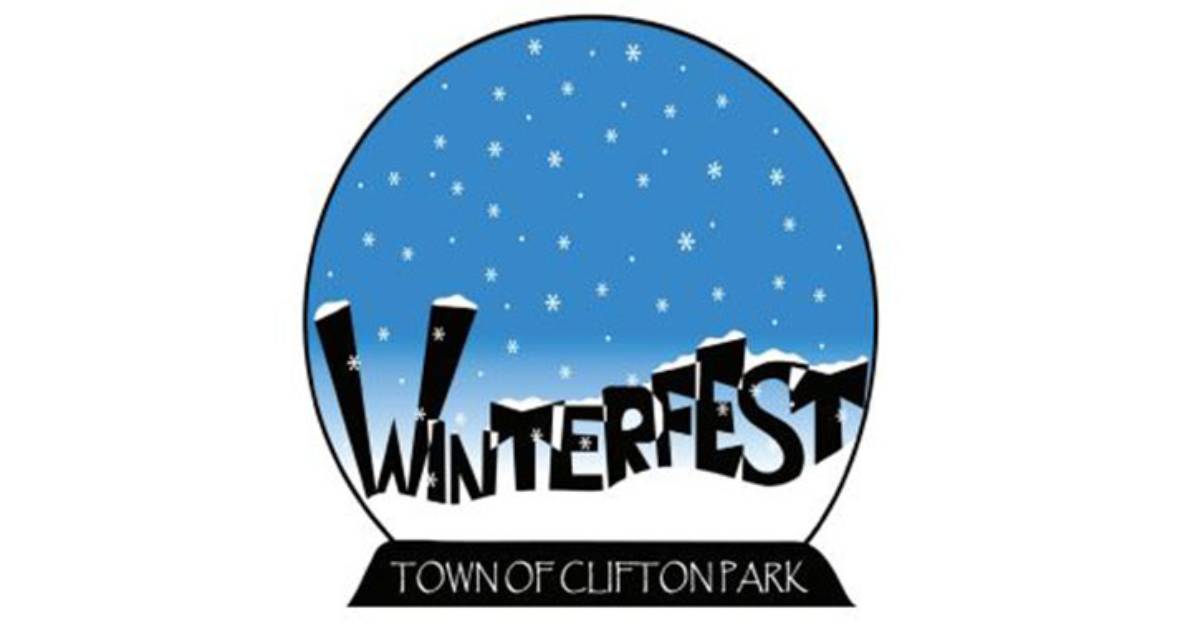 2022 Schedule of Events
The Town of Clifton Park has planned a full schedule of events and activities that will take place throughout the local community. Please note that the schedule is subject to change, and some outdoor activities are weather dependent.
Winter PARKaPALOOZA
Discover special activities at numerous parks in Clifton Park, including
Clifton Common (11:00am-4:00pm):
Take-Home Crafts and Snow Games ~ CAPteen
Gourmet S'mores Station ~ To Love a Child. Inspired by the flavors of Africa, treat yourself and your family to a truly unique s'more experience.

Games and Winter Camping Set-Up ~ Boy Scout Pack 45 and Troop 246

Snowshoeing Demonstration ~ Nevitrek snowshoes handmade locally. (12-2pm)

Dwaas Kill Nature Preserve (11:00am and 2:00pm hikes):
Orienteering ~ resident Ryan Gersey. Residents can borrow a compass and follow the map to find treasures in the preserve!

Kinns Road Park (11:00am-2:00pm):
Cups and Pups ~ Girl Scout Service Unit 208. Hot chocolate for humans and treats for dogs!
Garnsey Park (10:00am-12:00pm)
Snowshoeing Demonstration ~ Nevitrek snowshoes handmade locally
Veterans Memorial Park (11:00am-2:00pm):
Scavenger hunt, hot chocolate and popcorn ~ Starpoint Church
Vischer Ferry Nature & Historic Preserve Whipple Bridge (11:00am-2:00pm):
I Love NY: State Symbols Self-Guided Hike ~ resident & nature instructor, Kelsi Clark. Come at your leisure to enjoy a self-guided hike. Take a walk and learn about a different New York State symbol at each station.
Live Owl Program
Stop by Clifton Common from 11:00am-1:00pm for a Live Owl Program. You'll have a chance to see live birds of prey up close and learn about the impressive adaptations and behaviors of these remarkable birds.
Outdoor Story Time
The Clifton Park-Halfmoon Public Library is hosting an outdoor story time on the front lawn at 2:00pm. After the story, stick around and make snowmen and play in the snow. There will be free hot chocolate and beverages inside as well.
Breakfast at the Elks Lodge #2466
The local Elks Lodge will offer pancakes and breakfast sandwiches to go from 9:00am-11:00am. The cost is $4 with proceeds going to C.A.P.T.A.I.N.
Winter Nature Story Walk
Come and experience being outside in a new way - a self-guided Nature Story Walk! Explore the winter trails at two parks and read a book at the same time! Come any time at your convenience. Walk the specially marked trail. Read the book with its separate pages displayed and posted along the trail. Books will be posted from the end of January through April.
Hayes Nature Park: Winter Dance by Marion Dane Bauer and Richard Jones - 231 Moe Road

Veterans Memorial Park: Stopping By The Woods On A Snowy Evening by Robert Frost - 697 MacElroy Road
Winter Outhouse Races
The Shenendehowa Rotary Club will present winter outhouse races at Clifton Common. Registration will begin at 12:00pm, and the races will start at 1:00pm. Proceeds will benefit local programs, and there will be monetary prizes.
Cross-Country Skiing
Join the Shen Nordic Club and Twin Bridges Rotary Interact Club for cross-country ski races for kids. The event will be held at Garnsey Park, and registration will start at 9:30am. There will be four age groups between lollypoppers and 13-year-olds. Intervals start at 10:00am.
Introduction to Ice Fishing
Meet at the Barney Road Pond by the dock off of Valencia Lane for an introduction to ice fishing event from 10:00am-12:00pm. See the equipment used by ice fishermen and learn about the popular winter activity.
Vischer Ferry General Store
From 11:00am-3:00pm, visit the Vischer Ferry General Store for horse and wagon rides, bonfire, sledding, snowman building, and a crepe food truck.
Food Trucks at Clifton Common
Enjoy lunch at and take home dinner from the food trucks at Clifton Common from 11:00am-3:00pm! Participants will include Smith's Smokeshack & Kitchen, Mazz's Famous Snacks, and The Mac Factor.
For more info, visit the Town of Clifton Park's website.