Clifton Park's Winterfest: February 11, 2017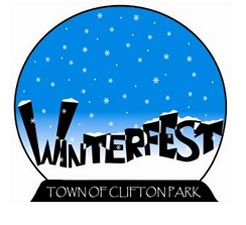 This year, the 27th annual Clifton Park Winterfest will be held on February 11, 2017. Join the Town of Clifton Park for a day of winter fun and excitement for the whole family!
Enjoy local competitions, entertainment, and winter activities at locations all over Clifton Park!
Events at Clifton Park Center Mall
Clifton Park Community Groups
Check out the featured Clifton Park Community Groups at Clifton Park Center Mall from 10:30am-2:30pm.
Clifton Park Community Chorus
The Clifton Park Community Chorus will be performing at 11:00am.
The 12th Annual Clifton Park Idol Contest
A major part of the day, the Clifton Park Idol Contest is an annual singing competition for locals only! Clifton Park residents will compete for the title in front of a live audience. Round 1 will begin at 11:45am, and Round 2 will begin at 1:00pm.
Taste of Clifton Park
Don't miss the "Taste of Clifton Park" Best Soup Contest! You can stay warm by sampling soups from various restaurants, and then vote for your favorite!
Zucchini Brothers
The Zucchini Brothers will be performing live at 3:00pm!
More Winterfest Activities
Riverview Orchards
Riverview Orchards will feature horse-drawn sleigh rides and lunch on the farm!
Clifton Common
Winter nature tours will be held at Clifton Common!
Note: Winterfest events will take place at the Clifton Park Center Mall.
For more information on Clifton Park Winterfest, please call the Town of Clifton Park's Office of Parks, Recreation & Community Affairs at (518) 371-6667.