These Fishing Spots In The Clifton Park Area Are Off The Hook
Local fishermen might not give up their favorite spots to cast a line—but we will. Clifton Park is filled with great spots along the rivers, on lakes, and around the many smaller bodies of water throughout the area. Seasoned anglers and fishing newbies are sure to get a great catch at these Clifton Park fishing holes:
For Bank & Shore Fishermen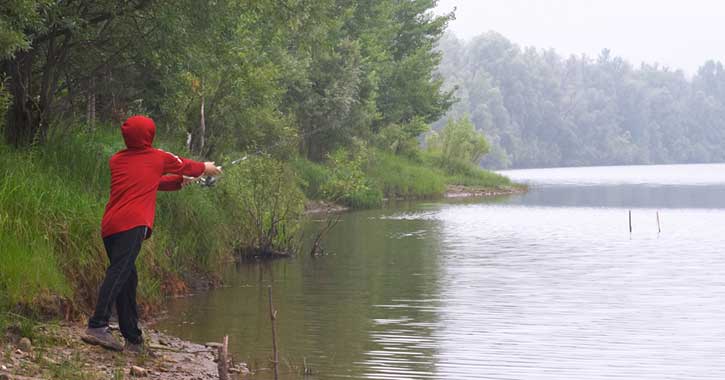 Dwaas Kill Nature Preserve
This preserve is only a few feet from the intersection of Pierce and Kinns Roads between Northway Exits 9 & 10. With three bodies of water that meet on the preserve—Dwaas Kill, Cooley Kill, and Long Kill—there's a good chance you'll be able to catch brook trout.
Barney Road Park Pond
If you enjoy shore fishing quiet, small bodies of water, this is the spot for you. Located inside the Clifton Knolls neighborhood is the Barney Road Park & Pool with a great pond for largemouth bass and bluegills. The carp in the pond don't like worms or bait, but you should know fishing the carp is prohibited.
Crescent Park
Located off of Vischer Ferry Road in the Town of Halfmoon, this park sits right on the Mohawk River. Perfect for shore fishing, follow the path along the riverbank to find an ideal quiet spot. There is even handicapped fishing access under the Crescent bridge.
Vischer Ferry Dam
A short walk from the Lock 7 Dam overlook on Sugar Hill Road is the perfect rocky shoreline for fishing along the Mohawk. You'll know it's a good fishing day if you see birds circling above and diving toward the water.
Fish From Your Boat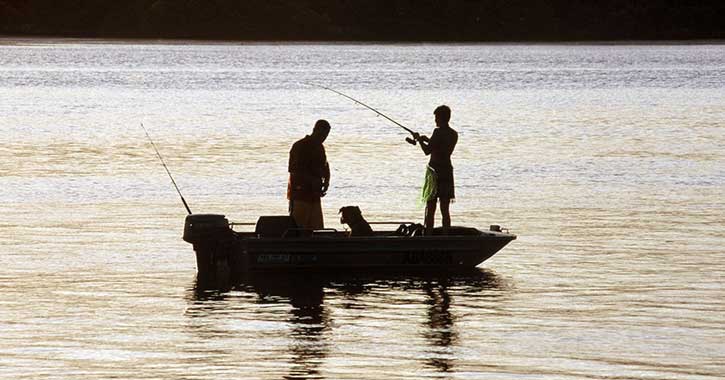 Mohawk Landing Nature Preserve
For those that enjoy fishing from their kayak or canoe, this is the perfect launch into the Mohawk River. Grab your pole and get ready to reel in bass, walleye, carp and more from the mighty river. Be sure to take a walk on the trails before hitting the water.
Round Lake
Head north on Route 9 from Clifton Park and you'll come across Round Lake. With a mean depth of 7 feet, this lake makes for an excellent warm water fishery. Catch tiger musky (muskellunge), northern pike, black crappie and more through the lake. The boat launch here is state owned and run by the DEC.
Ballston Lake
Just west of Clifton Park, this long and narrow lake has a public pier and boat launch (small car top boats) on its north end. Here you'll find largemouth bass, yellow perch, bluegills and more. On Lake Road there is a trailer launch available for a small fee.
Find Boat Launches In Southern Saratoga County »
See More Things To Do In The Area »