Local Students Send Experiment to Space
Betty Moyer | Updated July 2011

Ballston Spa, NY - "Shoot for the moon!" It's a common saying to encourage children, but these Ballston Spa students took it literally! A group of fifth grade students from Milton Terrace Elementary School were chosen to send their science experiment on a trip to space.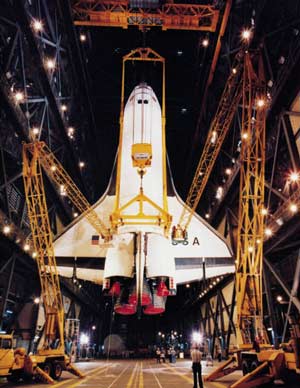 Dana Betti, Jordyn Catherall, and Kate Yager proposed a science experiment to send fish eggs into space and see how it would affect their development. This idea was selected over 70 other projects submitted by their fellow students and over 447 other ideas submitted throughout the country.
Ideas were submitted to the Student Spaceflight Experiments Program (SSEP). Winners were selected after facing two rounds of reviews by a national board.
The girls will send a specimen of fish eggs to space in a $3,000 metal compartment. Each fish egg will have its own capsule within the container. A control group will be kept here on earth in their classroom.
When the eggs return the students will be able to note the changes and keep track of any differences between the two groups. Allowing them to see the effect the journey had on them.
The experiment will launch on Feb. 27, 2011. This will be the Space Shuttle Endeavour's final orbit. On board will be a total of 90 experiments created by students in grades five through 12, universities and corporations from around the country. They will take a 10-day trip through space and then be given back to owners to note the effects.
UPDATED ON JULY 21, 2011: After two scheduled take-offs were cancelled due to poor weather conditions, the girls' experiment finally took off into space on May 16, 2011. Their findings were a great surprise; three of the five eggs that were sent to space had hatched. While the eggs in space did considerably well, the eggs here on planet earth developed fungi and bacteria causing many of them to die.
Later this month the girls will give a presentation on their findings to a gathering of the space community in Washington, D.C. The girls are filled with more questions, then answers and to quench this thirst for knowledge all three girls are now looking into careers in science: chemistry, neuropsychology and NASA.