Upstate Concert Hall: "The Capital Region's Premier Concert Venue"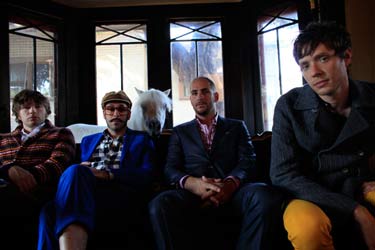 Upstate Concer Hall, formerly known as Northern Lights, is a popular concert and entertainment venue in Clifton Park New York. Upstate Concert Hall is known for bringing up-and-coming artists and bands from all genres to the Capital Region. The unique venue, offering standing room only, allows you to get up close to great artists making it a great place to hear live music. Singers Gavin DeGraw and Howie Day as well as popular bands such as Third Eye Blind and Our Lady Peace have performed on stage at Upstate Concert Hall.
Upstate Concert Hall is located on Route 146 in Clifton Park, NY. There is plenty of parking directly in front of Upstate Concert Hall. The venue is currently owned and managed by Upstate Concerts, Inc and has recently had many renovations including addition of air-conditioning and plumbing upgrades. Future plans include expanding the venue's stage.
Tickets to all events can be purchased at the Upstate Concert Hall Box Office, online through Ticketmaster or by calling the box office at (518) 371-0012. Check out upcoming Upstate Concert Hall events and other concerts in and around Clifton Park. You must be 16 or older to attend any event held at Upstate Concert Hall. If you under 16, you must be accompanied by a parent or legal guardian over the age of 21.
Pictured above: OK Go at Upstate Concert Hall
See all Clifton Park Events...
Find more Clifton Park Hot Spots: