Volunteer or Donate to Charities in the Capital Region
As you're planning your elaborate holiday meals, gifts, and parties, don't forget to think of those who are less fortunate this holiday season. Read on to see suggestions for worthwhile organizations to give back to this year.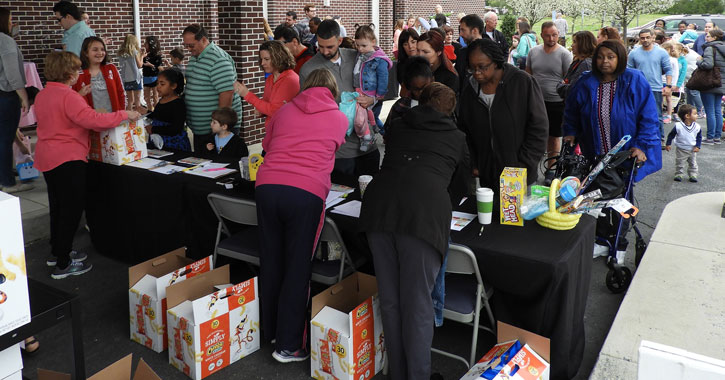 Local & Regional Charities
This is the regional office raising awareness and funds for the St. Jude Children's Research Hospital located in Memphis, TN. Their mission is to advance cures, and means of prevention, for pediatric catastrophic diseases through research and treatment. Consistent with the vision of their founder Danny Thomas, no child is denied treatment based on race, religion or a family's ability to pay.
2 Pine West Plaza, #202, Albany, NY 12205
518.944.2750
The mission of Hannah's Hope Fund is to raise funding for research to find treatment and a cure for Giant Axonla Neuropathy (GAN). Donations will go towards research, drug and gene therapy, clinical trials, and more to find a treatment and a cure for Hannah Sames and all kids afflicted with Giant Axonal Neuropathy.
19 Blue Jay Way, Rexford, NY 12148
518.383.9053
Donate to Hannah's Hope Fund today!
Northeast New York Chapter - The Make-A-Wish Foundation grants the wishes of children with life-threatening medical conditions to enrich the human experience with hope, strength, and joy. The Northeast New York chapter serves the 15 counties that comprise the 518 area code.
3 Washington Square, Albany, NY 12205
518.456.9474
Eastern New York Region - The American Red Cross, a humanitarian organization led by volunteers and guided by its Congressional Charter and the Fundamental Principles of the International Red Cross Movement, provides relief to victims of disaster and helps people prevent, prepare for, and respond to emergencies.
33 Everett Road, Albany, NY 12208
800.733.2767
Donate to the Red Cross today!
The traditional red kettle is an integral part of the Christmas scene, with millions of dollars donated each year to aid needy families, seniors, and the homeless, in keeping with the spirit of the season. Donations provide Christmas dinners, clothing, and toys for families in need.
1757 Route 9, Clifton Park, NY 12065
518.373.5880
Donate to the Salvation Army today!
The mission of the Toys for Tots Program is to collect new, unwrapped toys during October, November and December each year, and distribute those toys as Christmas gifts to needy children in the community in which the campaign is conducted. There are several locations that accept toy drop offs in and around Clifton Park, NY. Visit the link to find one.
745 Albany Shaker Road, Latham, NY 12110
518.698.2560
Donate to Toys for Tots Today!
With your donation, our network can feed the hungry, shelter the homeless, and train the unemployed. We can respond quickly in a crisis. We can direct aid where it will do the most good - efficiently, effectively, and compassionately. And we can help ensure a strong, vital Jewish nation for generations to come.
130 East 59th Street, New York, NY 10022
212.980.1000
Donate to UJA Federation Today!
United Way of the Greater Capital Region maintains its commitment to address the root cause of problems and focus on the building blocks for a good life so our children have a bright future and our community remains an attractive place in which to live, work, raise a family and conduct business.
1 United Way, P.O. Box 13865 Albany, NY 12212
518.456.2200
More Charities
There are also plenty of opportunites to donate while you are doing your holiday shopping. Next time you're at the checkout line and are asked if you would like to donate $1 to a certain charity, don't just say ok, ask if you can give a little more.. When you see the bell ringer with the red kettle, instead of offering the quarter in your pocket, grab a buck.
This list offers a great selection of charities, but there are also many others in the area that would be great to give to. Please let us know of any other charities or opportunities to make a difference this holiday season.