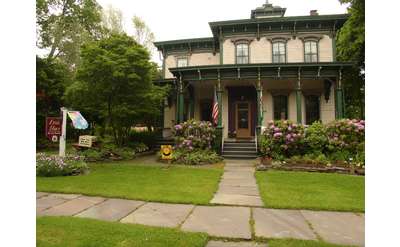 The Lewis House
Ballston Spa, NY
A three-room Italianate Victorian B&B with expansive gardens and the personal touch.
Oakcliff Bed and Breakfast
Halfmoon-Clifton Park, NY
Oakcliff Bed and Breakfast is a waterfront Saratoga County establishment in historic Halfmoon, NY. only 15 minutes from downtown Saratoga. We cater to our out-of-town guests with a first-class breakfast and 5-star business center accommodations!