Clifton Park E-News: Get Deals, Events, Specials & More!

Clifton Park's Annual Winter Festival :: February 7, 2015
Clifton Park Center - 22 Clifton Country Road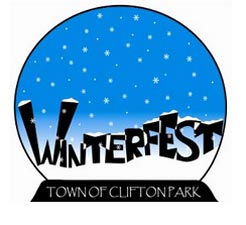 This year the annual Clifton Park Winterfest will be held February 7th, 2015. Join the Town of Clifton Park for a day of winter fun and excitement. There will be fun for the whole family.

Enjoy local competitions, entertainment, and winter activities at locations all over Clifton Park! The festival is a perfect way to enjoy the Clifton Park NY Winter Season!


Check back soon for more 2015 details!
For more information
on Clifton Park Winterfest, please call the Town of Clifton Parks & Recreation Department at (518) 371-6667 or e-mail .
« See the Winter Guide
for more winter activities in the area!