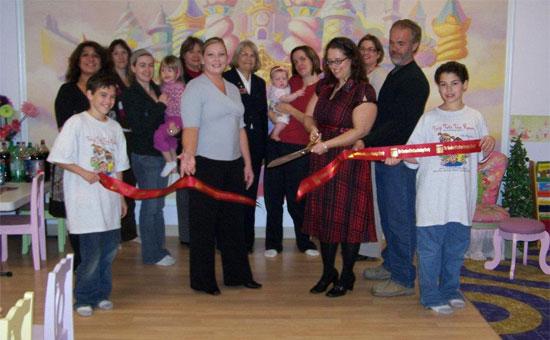 Tiny Tots Tea Room
1536 Crescent Road
A 1 B
Clifton Park
,
NY
12065
Tiny Tots Tea Room is an indoor playground for children ages 9 months to 5 years, offering unstructured and unscheduled fun! We also offer an amazing Cafe for all your snacking and beverage needs, with a menu accomodating those with food allergies!
Tiny Tots Tea Room is an indoor playground for children ages 9 months to 5 years, offering unstructured and unscheduled fun! Tiny Tots Tea Room was named the #1 place to bring your kids in the Capital Region for 2012!
We offer an amazing Cafe! Our full menu includes a Tiny Tots Menu for the pickiest of eaters and an Adult Menu with Gourmet Wraps and Salads to Grown Up Size PB & Js and Grilled Cheese Sandwiches! Tiny Tots is proud to offer a Gluten and Dairy Free Menu as well, please inform our staff at arrival and we will cater to your needs.
Our amazing staff are well trained at the Barista Station and can create any Coffee you desire! Frappes, Smoothies and so much more await you at the Tea Room! Our Tea Collection is also vast and growing at each request for new flavors!
Tiny Tots Tea Room is a proud partner with Capital District Beginnings and now offers Tiny Tots Team Play, a Peer Play Partnership with Children who have special needs! Offered Every Tuesday and Thursday from 9:30 am - 10:30 am.
Tiny Tots also offers Vacation Camps, Summer Camps, Parents Night Out, Monday Drop Offs, Monthly Events, along with Birthday Parties of ALL THEMES!!! Princess, Spa, and Diva, Silly Science Pirate and More!
Come play the day away at Tiny Tots Tea Room, where your imagination can run and play!!!!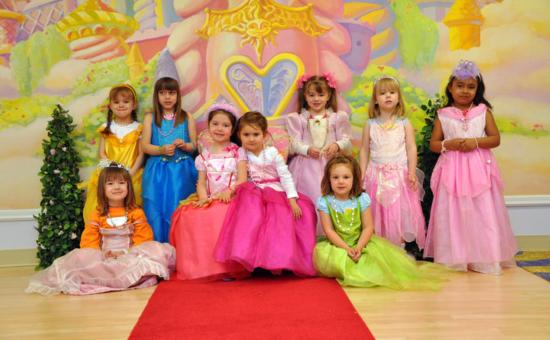 Click on the thumbnail images to see the larger version


Print More Information
Always get confirmation of the business location.
Nicole
from Troy, NY wrote on

Monday, November 18, 2013 at 6:28 AM
I also just had a party for my daughter who turned 4 yesterday 17 Nov. I was very displeased with the owner. She was very rude and stand-offish. The cupcakes served to the kids looked like something from price-chopper that you can get for under $7. I ordered the adult dessert and coffee package to get luke warm coffee, brownies, and some type of pumpkin bread, again something very inexpensive. The decor was minimal. Balloon weights, table cloths and over-sized plates accompanied by excuses. As the family of the birthday girl we arrived 1/2 hour early, before any of our guests and she rudely kept saying that she had scheduled personal work to do during this time. That we was too early. How is 1/2 hour too early? She was very rude, enough so that I had parents approach me to discuss her attitude. I had another parent warn me about her, I really wish I had taken the advice. This event was like watching your child at daycare, and not a celebratory event for your child on top of a waste of money. BEWARE!!
Tiny Tots Tea Room
responded on Monday, November 18, 2013 at 8:56 AM
We are sorry you were unhappy. You left with out addressing any issues with us yesterday and your guests were very happy. All details of the party and what is included is explained in the email contract that is sent out to you. We are very clear on what decorations are included in the party. The theme you chose only had one size plate available. Your email informed you on your arrival time and foods included, the time frame of the party and more. If there was a detail you feel was overlooked, please call us and we would be glad to correct it. I am truly saddened you felt you couldn't address this prior to leaving as I would have taken care of it at that time. I can be reached by email, at the store or on my cell for further discussion. Sari Medick, Owner
Summer
wrote on

Thursday, February 02, 2012 at 8:19 AM
This place is great for toddlers its the only place around that's specifically designed for toddlers, they have one in-closed area in the front full of all shorts of fun climbers. and a room in the back with princess dresses, this one is more for the older toddlers and young children, and lots of fun toys. Its 7$ for free play you can play all day from open to close and its still only $7, and its only 3.50 for each additional sibling. They also have a great cafe area where you can watch your little one play in the front play area, while enjoying there many wonderful, hand made organic teas. (I highly recommend the Samurai Chai, its my Fav.)
Tiny Tots Tea Room
responded on Thursday, February 02, 2012 at 9:42 AM
Thank you for the sweet and kind words! We love having you in and look forward to seeing you again soon!
Tiny Tots Tea Room Coupons & Specials
Birthday Party Package Special
Receive $25.00 off any of our party packages when booking your child's next birthday party.
Expires: No expiration Date
Code: CliftonPark.com-2085

(Mention where you saw this coupon when making your reservation.)
No events listed for this business.
Is this your business? If so, login to add your events!