Win A Lake George Area Winterfest Getaway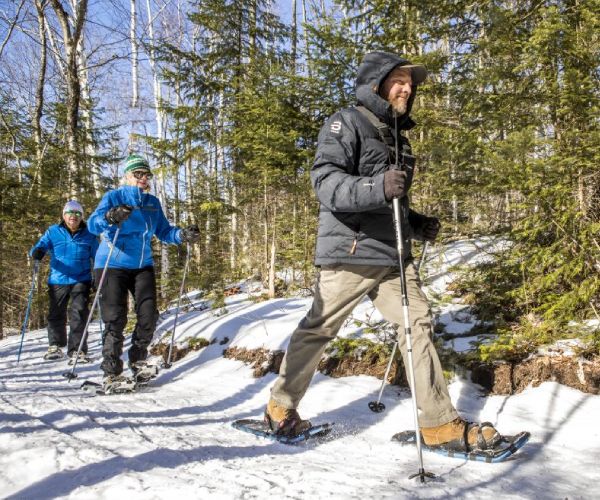 Winter is a wonderful time of year to visit Lake George, and if you'd love to get away and have some fun, then enter the sweepstakes below for your chance to win a Lake George Area Winterfest Getaway!
This package, an $1,800 value, includes a two-night stay for 4 guests in a luxurious and spacious suite at The Sagamore in Bolton Landing (breakfast included), as well as 4 Lake George Area Winterfest wristbands.
After a successful inaugural year in 2020, Lake George Area Winterfest is back and will run from mid-December 2021 - March 2022. Each Winterfest wristband provides admission to one awesome winter activity of your choosing and other perks, such as horse & carriage rides, free hot chocolate, and local restaurant & hotel discounts.
Although the list of winter activities is still being planned for this coming winter, last year's Winterfest featured everything from cross-country skiing and snowshoeing to winter mountain biking, axe throwing, snowmobile tours, and even dog sled rides in the Adirondacks!
Does a Lake George Area Winterfest Getaway sound like the perfect way to spend part of your winter? Simply fill out the form below for your chance to win. One lucky winner will be selected on October 7, and don't forget to enter once per day to improve your odds of winning!
Disclaimer:
The provider of this sweepstakes is Lake George Area Winterfest / The Sagamore / Mannix Marketing.
Sweepstakes ends at midnight on October 6, 2021.
Limit 1 entry per person, per day (you may enter again after 24 hours).
1 winner will be randomly selected on October 7, 2021
Winner can book their two-night stay any time during Winterfest except for the following blackout dates: 12/24 & 12/25, 2021, 1/1, 1/21 & 1/22, and 1/28 & 1/29, 2022.
Winner may not resell prize.
Keep up with the latest happenings on CliftonPark.com.
Click below to "Like" us on Facebook
Show your support for the giveaway sponsors by following them on Facebook:
Click below to "Like" Lake George Area Winterfest on Facebook

Click below to "Like" The Sagamore on Facebook