Capital Region Rotary Seeks Students to Develop Leadership
August 2010
Clifton Park, New York –The international Rotary Club is looking for high school juniors in the Capital Region to participate in the Rotary Youth Leadership Program. The program strives to grow leadership skills in students who have untapped leadership potential.
The program will run from October through April, one Saturday a month. The sessions will be held from 10am to 4pm in locations in Clifton Park and Saratoga. Students accepted into the program will be sponsored by the Rotary Club. The club will pay all fees and will provide lunch and necessary materials for attendees.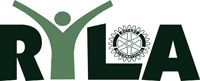 The program will cover a range of topics including:
Fundamentals of leadership
Ethics of positive leadership
Importance of communication skills in effective leadership
Problem-solving and conflict management
Rotary's purpose and service to the community
Building self-confidence and self-esteem
Elements of community and global citizenship
AND Communication & Problem Solving Skills
This program will allow the student to hone the newly found set of skills during the duration of their high school careers. They can then put them to use in higher education and in future careers.
For more information contact Nick George, the Program Director, at (518) 926-8688 or visit the Rotary International website.