Shenendehowa Celebrates Cultural Diversity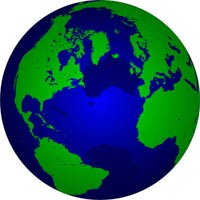 "Celebrating Our Differences To Strengthen Our Community."
CLIFTON PARK, NY -- On Saturday, March 27, 2010, the Shenendehowa Central School District will hold its first ever "SHENSATIONAL! Global Expo 2010" hosted by the district's Diversity Committee. The intent of this year's expo is to acknowledge and celebrate the array of backgrounds, cultures, and viewpoints reflected in our community. The goal is to promote dialogue on critical topics and foster an enhanced appreciation of the differences that make this community great.
Shensational will be held from 9 a.m. to 2 p.m. at Shenendehowa High School West. The day will include:
Guest speaker: John Robinson - WMHT - author of "Get Off Your Knees," a multiple-
congenital amputee who was born without the full development of his arms and legs.
Guest speaker: Da Chen - New York Times best selling author of "Colors of the Mountain," "China's Son," "Wandering Warrior," and "Sounds of the River."
Public forums conducted by Shen clubs including:

World of Difference - Images in the media.
Respect Club - Globalism and the future.
NCBI- Changing Faces of Friends.
Language in Media Class - Class and culture.
Best Buddies - Inclusion-We are all included.

Cultural performances in music and dance.
Poetry, art, and storytelling presentations.
Games/Activities from around the world.