Clifton Park Gets A Slice Of Riverfront
A 41-Acre Parcel Of Land Will Be Used For Recreation
Scott Stevens | September 2011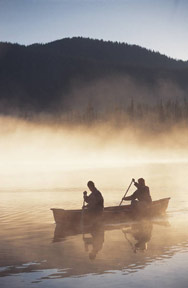 Clifton Park NY - Approximately 41 acres of heavily wooded land will be preserved after the town of Clifton Park purchases it for $300,000. The land, once owned by the late GE engineer Charles Steinmetz, went up for sale in December and quickly received interest from six developers.
The land runs along part of the Mohawk River, and includes a 2-acre pond and several unpaved access roads. Because of the uniqueness of this particular parcel and over 1,500 feet of riverfront, the town purchased the land in an effort to preserve it, and offer it to people in Clifton Park, NY for recreation.
A few of the recreational ideas that are floating around include stocking the pond with fish, as well as using the riverfront for boating and paddling training. The water is free of rapid currents, which makes it a good location for beginners.
The town of Clifton Park plans on having a public process to determine what the property will be used for, while preserving its natural beauty. Access for boaters is expected, and will require the creation of about a dozen parking spaces.
The money needed to make this purchase will not come from the town's general budget, but from two separate funds that the town set up to preserve open spaces.
This sounds great, a little fishing/boating getaway right in Clifton Park! What do you think?