Clifton Park Pilots Autism Program
Clifton Park, New York - The Town of Clifton Park, in cooperation with the office of Senator Roy McDonald and the Foundation for Autism Information and Research, Inc., will hold a summer program for children diagnosed with autism this summer. It is the first of its kind and the only camp in the surrounding capital area that offers integrated recreation programs.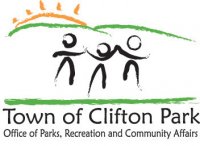 Eligible campers are Clifton Park residents entering first through sixth grade and are diagnosed along the autism spectrum. Children enrolled will take part in the same activities as all town campers. During each session there will be a specialist and 5 extra staff members employed. The staff will receive prior specialized training. Two sessions will be offered and children can attend one or both sessions.
Whether you have or simply know of a child diagnosed with autism, this is a great achievement for the town of Clifton Park. Michael Smith, Chairman and Northeast Regional Director for the Foundation for Autism Information and Research, Inc. says "My hope is that the town's efforts and leadership in implementing this will serve as a catalyst for all other municipalities to offer inclusion-based recreation programs for children with disabilities."
The first session will be held from 6/28/10 -7/2/10 and second will be held from 8/16/10 -8/20/10, 10am to 12pm daily. Registration fees are $ 25 per week. Parents can register at Town Hall in the Office of Parks, Recreation and Community Affairs. For more information call (518) 371-667.