Clifton Park 2010 Photo Contest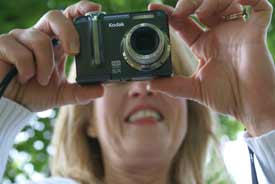 Clifton Park, New York - The town of Clifton Park's Community Arts and Culture Commission has announced the second annual photo contest for amateur photographers. Winning entries will be part of a 2011 calendar and will be on display at the Historic Grooms Tavern.
The theme for this year's contest is "Rural Roots." Photographs should highlight the agricultural roots of Clifton Park, as well as the support systems and historical sites that assisted in the development of the town.
The Community Arts and Culture Commission will be choosing 13 photos based on creativity, composition, and the inclusion of the theme. All winning submissions will be displayed at Historic Grooms Tavern for the Clifton Park Farm Fest 2010, which will be held on September 11 and 12th, 2010. Visitors will be able to cast their vote for the "fan favorite photo." This photo will be placed on the cover of the calendar.
Entries will be accepted through August 11, 2010. Contest rules and entry forms are available online or at Town Hall from 9am - 5pm. Last year's contest had 24 entries and the ages of those that participated ranged from 14 -75 years old. So grab your camera and take a look around town!
For more information on the photo contest call the Office of Parks, Recreation and Community Affairs at (518) 371-6667.