Simplifying Lives, for a cause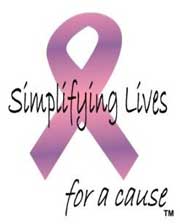 Simplifying Lives for a cause is the only not-for-profit organization in the Capital Region providing free home cleaning and organizational services to people undergoing cancer treatment. The main goal of Simplifying Lives is to help reduce stress for the cancer patient so they can concentrate on recovering.
The foundation helps take care of the home with services such as complete dusting and vacuuming of rooms, cleaning mirrors and washing floors as well as cleaning/sanitizing the kitchens and bathrooms. Removing trash and overall straightening up is also offered.
In addition to cleaning services, Simplifying Lives works with local business partners located in Saratoga, Albany and Schenectady Counties. These partners give discounted rates of 20% or more to cancer patients for other services needed at home including lawn care, snow plowing, food delivery, heating/cooling, plumbing and more.
Handymen, pet services and laundry services are also needed. Call 518-935-5822 to find out how you can be a partner!

Simplifying Lives for a cause was founded in May of 2009 by Nicole Wilson, owner of Life Maid Simple Cleaning & Organizing. She has been cleaning and organizing homes since 2006 and could truly understand the importance of clean homes. "We help people simplify their lives. Now we have the opportunity to help people in our community by providing them with a clean home while they focus on battling cancer. Cancer patients have enough to worry about, their home shouldn't be one of them." - Nicole Wilson
If you are interested in donating, becoming a partner, volunteering, OR if you are a cancer patient residing in Saratoga, Schenectady or Albany Counties, please call 518-935-5822 or contact Simplifying Lives for more information!
Simplifying Lives, for a cause
PO Box 2666
Glenville, NY 12325
Phone: (518) 935-5822