Win A Wine & Cheese Gift Box From Dancing Ewe Farm!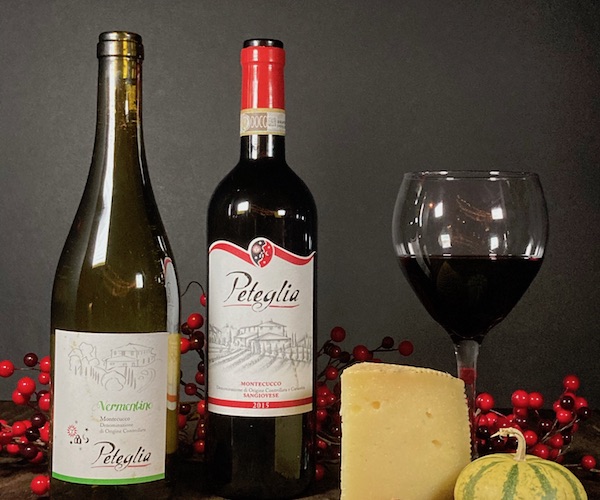 Take your taste buds on a trip to Tuscany this holiday season with Dancing Ewe Farm's Peteglia Gift Box, the premier go-to gift for local foodies and wine lovers alike!
Specializing in Tuscan-style cheesemaking, Dancing Ewe Farm (located in Granville, NY) started off as a local farm producing high-quality, handcrafted cheeses and salumi, but has since grown to include exquisite farm-to-table dining, an exclusive Tuscan Wine Club, and so much more!
Simply fill out the form below to win a Peteglia Gift Box for yourself, and enjoy two of Dancing Ewe Farm's most popular wines (a delightful, easy-drinking red and a crisp white from the Peteglia Winery in Tuscany) and a quarter-wheel of Dancing Ewe Farm Pecorino -- a combined $100 value!
One lucky winners will be randomly selected on 11/30/20, so be sure to enter once per day to improve your chances of winning.
Disclaimer:
The provider of this sweepstakes is Dancing Ewe Farms.
Sweepstakes ends at midnight on November 29th, 2020.
Limit 1 entry per person per day (you may enter again after 24 hours).
1 winner will be randomly selected on November 30h, 2020.
Winner may not resell prize.
Keep up with the latest happenings on CliftonPark.com.
Click below to "Like" us on Facebook
Show your support for the giveaway sponsors by following them on Facebook:
Click below to "Like" Dancing Ewe Farm on Facebook