Finding the Best Childcare for You
Being a parent - especially a first-time, single, or working parent - is probably the most challenging assignment you will ever face in your life careers. Luckily there is lots of help to alleviate the big responsibility, like childcare providers, who will watch over and take care of your child when work or other activities pull you away. It is difficult for both parent and child to find the right kind of caregiving situation and then the best caregiver, but these helpful steps will make the process a little easier.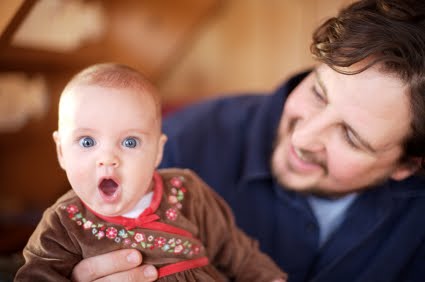 First, determine what kind of childcare you would like. There is a wide range available, but they all boil down to three categories - outside care, in-home care, and babysitting.
Outside care includes after-school programs, institutional daycare programs, and caregivers who work from their own homes. After-school programs, which can include clubs and sports, are especially great for older children and tweens. Daycare programs are usually affordable and reliable, have a range of prices and are conducted in group settings, so the child will be receiving a less personalized approach but will also learn valuable social skills. Also be aware that you may be asked to provide certain supplies for your child or be able to prove immunizations and health.
Professional caregivers can also work in-home, but some opt to take care of other children in their own homes. This can be more comfortable for a child, who will receive the benefits of home-cooked meals and personal supervision, but make sure that the person who is providing is reliable and that you, personally, trust them.
In-home care can be as professional as a certified caregiver or as informal as a neighbor or relative routinely coming to watch the children. A caregiver is often the most expensive option, but eliminates a child's anxieties about an unfamiliar setting while providing personalized care. Nannies and au pairs often provide this service in addition to helping around the house and can be a great alleviation from domestic duties and other worries. Again, a parent must trust the caregiver and feel secure about leaving their children in another's hands.
A good way to get around both the cost and the anxiety is to have a neighbor or a relative watch the children. It is always polite to offer payment to both parties (and stand behind the offer), whether it is an hourly wage or providing supplies or doing some simple favors like running errands.
Babysitting refers to any kind of temporary or irregular service - someone to look over the kids for a night or a few hours when you need a break. This can be done by anyone you trust - neighbors, family, the neighborhood teenage babysitter, etc. If you don't need someone to look over your child on a regular basis, babysitting is probably the best choice.
Once you decide what kind of care you need, the following step is to thoroughly research each option. Here's what to look for:
Professional Caregivers: Like any applicant, you want to check their background, credentials, and references. Make sure the caregiver is communicable - let her know your child's allergies, behaviors, preferences, and your own philosophies on parenting. Make sure that the caregiver agrees with your methods and is willing to implement and uphold them while your child is in their care. Also be certain that your child is amenable to the caregiver - he or she may be upset about a new person at first, but they should soon adjust. Failure to do so and prolonged dislike of the caregiver is a big warning sign. The same goes for nannies, au pairs, and other kinds of caregivers, in-home or out

Daycares - ask questions and be nosy about the institution. Can you drop in whenever you want? Are you allowed to participate in programs and planning? Are fees all-inclusive? What happens in case of an emergency? Are the caregivers trained and certified? Can you contact their references? Are there restrictions on pic-up? What is the staff-to-child ratio, and does this stay the same all day?
These are also pertinent questions to ask an after-school or other kind of group caregiving situation. The "right" answers will differ for each parent, but make sure you get your satisfactory responses! Search for your perfect daycare in Clifton Park
Unprofessional Caregivers - If it's grandpa or the sweet lady next door, don't feel like outlining your expectations is rude - your relationship with your caregiver is best when both parties understand the expectations, do's and don'ts of the situation. Remember all your important issues, like how much TV time and what kind of snacks are allowed, and don't feel afraid to press them if you feel like your caregiver is being too lax. Establish emergency and punishment procedures and make sure the caregiver knows and agrees with them.

Babysitters - This can be anyone who provides temporary and irregular childcare, but the word babysitter brings to mind a reliable teenager who comes over one night while you are out. If you are looking for that kind of provider, ask your neighbors and friends for recommendations - a good reputation is hard to keep and goes a long way.
Always be sure to invite the babysitter over before you need their services, and early on the day that you do - observe how they interact with your kids and communicate with you. Discuss beforehand what he or she would do in a crisis situation, if they are certified in CPR and first aid, whether or not guests are allowed, and other rules and restrictions. Remember you can never be too prepared.
Even after you follow all of these precautionary steps, if you still do not feel comfortable, don't settle! Many parents who trade tips on this subject stress the importance of gut feeling - why should you leave your child with anyone if you don't feel comfortable? Keep searching until you find the right childcare for you.
Once you establish what you are looking for and what you want from it, finding quality childcare and keeping it can be as easy as changing a diaper!